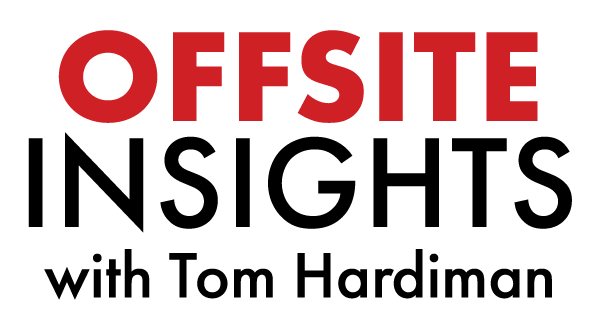 Interviews with the Leaders of Offsite Construction
Hosted by Tom Hardiman, executive director of the Offsite Construction Expo, OSCE's Offsite Insights video interview series will delve in to the ever-changing world of offsite construction. From innovative new products to evolving best practices in offsite manufacturing and design, Offsite Insights will help you stay up-to-date on the offsite construction industry.
Subscribe Today!
Looking for more offsite construction interviews? Sign up for email alerts from the Offsite Construction Expo and receive instant access to new videos and digital resources from the offsite construction industry's most influential manufacturers, contractors, designers, suppliers, and more.
Old Problem, New Solutions: How Kit Switch is Switching Up Affordable Housing
with Armelle Coutant and Candice Delamarre of Kit Switch
Armelle Coutant and Candice Delamarre, CEO and COO, respectively, of Southern California-based start-up Kit Switch, join Tom Hardiman to discuss their fresh take on the affordable housing crisis.
Armelle and Candice also talk about the importance of inclusion and diversity within the construction industry.
What's New with the ICC: A Conversation with Cindy Davis
with Cindy Davis, President of the International Code Council Board of Directors
Cindy Davis, recently elected to the International Code Council Board of Directors, speaks with Tom Hardiman about her efforts at the ICC and what's coming next for the offsite construction industry.
Cindy is currently the deputy director in the Division of Building & Fire Regulations for the Virginia Department of Housing and Community Development. She also serves on the board of the National Institute of Building Sciences in Washington, D.C.
How One New York City Developer Cash Flows Projects Using Modular Construction
with Aundre Oldacre, Managing Partner, AoRa Development
Aundre Oldacre, managing partner at Brooklyn-based real estate acquisition & development firm AoRa Development, joins Tom Hardiman to discuss opportunities for modular construction and how developers can use modular to grow their business.
Can Tiny Homes Save the World?
with Nick Mosley, CEO of California Tiny House Inc.
Nick Mosley, CEO of California Tiny House Inc. and vice president of the American Tiny House Association, joins Tom Hardiman to talk about the state of the "tiny house" industry, its potential, and what he's doing to help overcome challenges to the industry.
Nick has been on the forefront of tiny house legalization and legislation and has been a part of some of the most groundbreaking tiny house bills to date.
Key Legal Considerations When Using Offsite Construction
with Ron Ciotti, partner, Hinckley Allen
Noted offsite industry attorney Ron Ciotti, partner at Hinckley Allen, joins Tom Hardiman to talk about important—but not always considered—legal aspects of offsite construction projects.
Ron's practice is focused on all aspects of the construction industry. He has substantial experience representing general contractors, construction managers, subcontractors, prefabricators, modular builders, suppliers, and owners/developers in a wide variety of construction-related matters.
Don't Miss Our In-Person Events!
Join the leading companies and professionals from across the offsite construction industry at each of this year's Offsite Construction Expo in-person events. With events taking place in Sacramento, Washington, DC, and Denver, it's never been easier to connect with and learn from offsite construction manufacturers, designers, builders, and suppliers from across the country.