The Offsite Construction Expo: Denver Speakers
Join us in Denver, CO, Thursday, September 22, 2022, for a full day of presentations from some of the brightest minds and rising stars in the offsite construction industry.
Don't Miss Out! Register Today.
This show is expected to sell out! Don't miss this opportunity to learn from—and network with—hundreds of offsite industry professionals including our group of featured speakers. All of our featured speakers bring years of offsite construction experience and knowledge from all corners of the industry. And since our speakers are also exhibiting at the event, you'll have ample opportunity to connect with these industry leaders.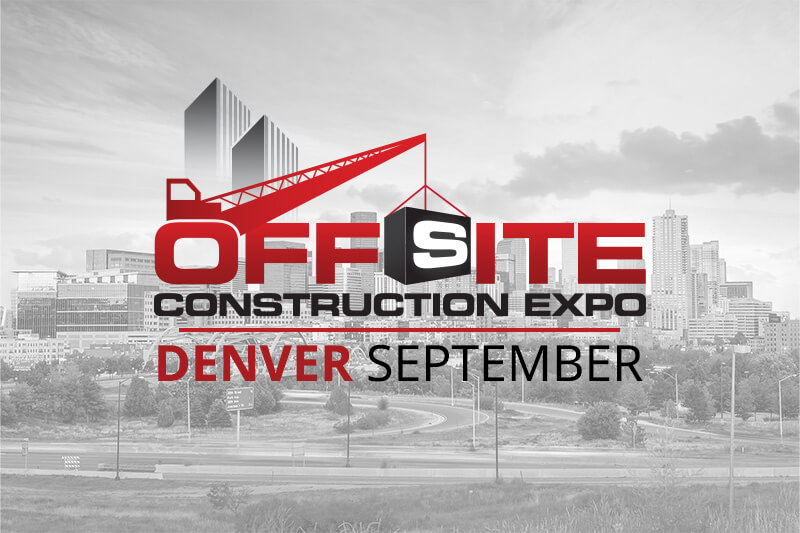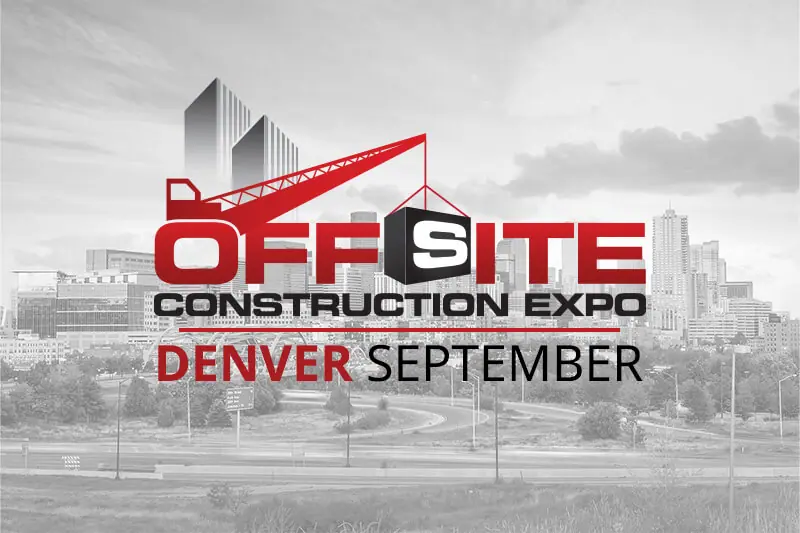 Call for Presentations Is Open!
Interested in speaking at the Offsite Construction Expo in Denver? Put your company/project in front of the most influential industry professionals from around the country.
Note: The full speaker line-up for our 2022 Denver event will be posted soon. In the meantime, browse the line-up from our 2021 Denver event below.
APPLYING THE TOYOTA PRODUCTION SYSTEM TO OFFSITE MODULAR CONSTRUCTION
CHARLIE CHUPP, FOUNDER & CEO, FADING WEST BUILDING SYSTEMS
The entire construction process is traditionally littered with waste—inefficient processes that waste time, money, energy, morale, and talent. This session by Fading West Building Systems will outline eight areas of inefficiency and waste and how your company can use tactics, philosophies, and lessons learned from the Toyota Production System to gain advantages found in modular and offsite construction. Founder and CEO Charlie Chupp will use examples from Fading West's own modular and offsite construction process to illustrate how TPS works in a real-world practical environment, in addition to illustrating how this innovative form of construction can is helping to address housing shortages worldwide.
FROM FOUNDATION TO ROOF IN A WEEK: THE MULTI-STORY MODULAR STACK
SCOTT BRIDGER, PRINCIPAL, PROSET, INC.
What goes into the successful erection of a modular hotel or apartment building? Join Scott Bridger, Principal at ProSet, as he helps attendees walk through the process, from the first site visit to the last box set. Much planning and coordination is required to successfully install 10 to 20 modular boxes in a single day. What needs to go right? What can go wrong? The erection process represents a very minor piece of the overall construction schedule, yet it represents a very major piece of the project's success.
TRANSFORMATION OF A GENERAL CONTRACTOR TO MODULAR BELIEVER
JON MOON, BUSINESS DEVELOPMENT EXECUTIVE, NASHUA BUILDERS
RYAN SMITH, GENERAL MANAGER & SENIOR PROJECT MANAGER, PATRIACCA CONSTRUCTION
Jon Moon and Ryan Smith will provide a case study overview of a multifamily project in the Vail Valley area of Colorado. This presentation will demonstrate the
transformation of the plans and the players with their corresponding scopes of work from Phase 1 to Phase 2 of the project. The evolution of the project team is
significant and provides lessons learned for consideration by anyone interested in or considering volumetric modular construction.
MODULAR DESIGN V.S. "GREAT" MODULAR DESIGN
MICHAEL HEITSMAN, PRESIDENT OF DEVELOPMENT, BEST GEN MODULAR, INC.
CASEY CULBERTSON, PRESIDENT, PURE DESIGN
Michael Heitsman, President of Development of Best GEN, and Casey Culbertson, President of Pure Design, are accomplished modular building professionals whose work on offsite, hospitality, and multi-family projects reflects his guiding principle to design environments that enrich communities and set high standards for experiencing architecture. Their expertise in codes and regulations leads to practical and creative strategies that ensure compliance in challenging situations. In this session, Michael and Casey will demonstrate how an assisted living project utilized modular construction to save time and money as well as how establishing the right construction team early on is essential, how solid principles and attention to detail are critical, and how having open minds and thinking outside "the norm" all lead to success.
RESPONDING TO THE HOUSING CRISIS: USING MODULAR TO BRING MORE HOUSING TO MARKET
MICHAEL MERLE, VICE PRESIDENT BUSINESS DEVELOPMENT, GUERDON LLC
In this session, attendees will experience the efficiencies of modular construction through the success of Guerdon's innovative affordable housing projects. Michael Merle, a modular construction veteran and Vice President Business Development at Guerdon LLC, will use examples from past and present projects to help developers and others interested in modular construction understand best practices in harnessing modular technology to respond to the current housing crisis as well as bring more housing to market.
ADDRESSING THE "WHY" WITHIN MODULAR DESIGN
TROY TIDDENS, MODULAR SPECIALIST, EVstudio
While we're aware that the Off-Site Delivery Method benefits from a unique pre-construction process as compared to traditional construction, we'll dive into the driving factors that necessitate an alternate approach and design deliverables. Understanding the "WHY" will help designers embrace the Modular Mindset to help improve their success and engagement within the industry.